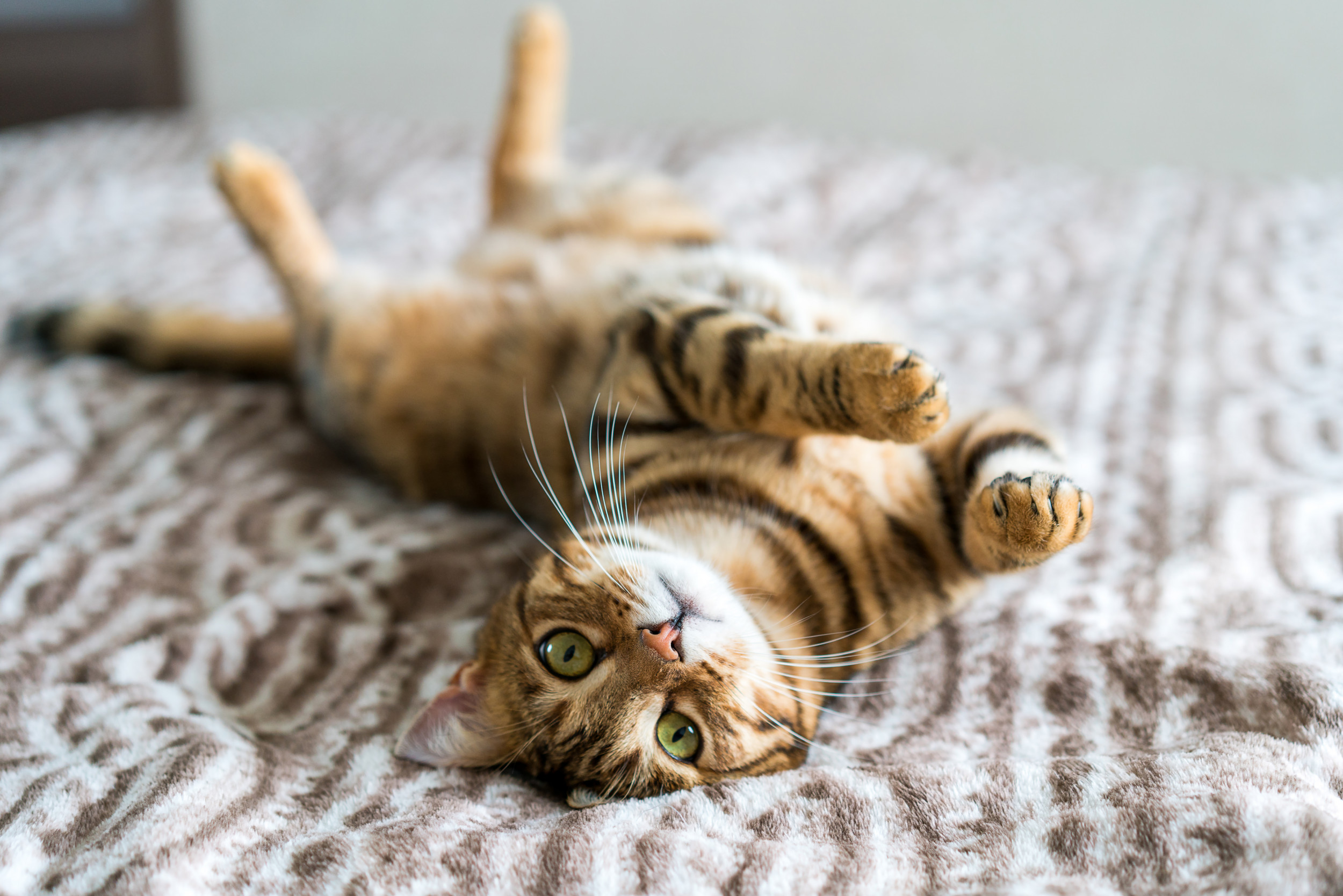 A cat dressed as a UPS delivery man with a package delights the Internet
A cat named Benz has captured the hearts of the internet with his UPS delivery boy outfit complete with package and hat. Benz has a popular TikTok account, and it has already gone viral with over 220,000 followers.
TikToker @benzthesavannah shared the post on January 7 with the caption, "Emotional support delivery boy #cat #catsoftiktok #chewy #boostofhope. The short five-second video is accompanied by dance music and has been viewed 5.3 million times.
In it, Benz could be seen walking towards the camera on a sidewalk while wearing a UPS worker outfit. The whole cat looked like he was holding a UPS package with his hands, and it's kinda cute. He also wore a brown outfit with sleeves and a hat with the iconic UPS logo. As he walked, the bundle moved from side to side in time with the music.
The screen also read at the same time: "On my way to deliver serotonin for the stupid sanity of my humans." The content can also be seen included in another of @benzthesavannah's TikToks previously posted, which revealed it to be Benz's Halloween costume.
According to Statista, the average annual expenditure on cats by their owners was $687 in 2020. People spent $329 a year on food for their cats, while veterinary care and vaccinations equaled $125 a year. Other expenses were $26 per year for grooming, supplies other than food were $89, gifts or splurges were $24, pet insurance was $57, kennel and daycare at $13 and training at $8 per year. Clothes and accessories also amounted to $16 per year for the average cats.
Over 340,000 people have liked Benz's viral video so far with over 1,700 comments. Many TikTokers seem to enjoy the content.
A lot of people thought the content was cute. "Omg that's so cute," someone said of Benz all dressed up.
Some users made jokes. A TikToker wondered, "Where's the FexEx chat?"
A TikToker called Benz "the best delivery man in the world, such a good catto".
Other people made comments like "Best I've seen" and "So funny and cute".
Another viewer loved the video, adding that it made them "smile, and also my day."
The positive comments were everywhere. "This is the content I need in my life," another TikToker revealed.
One TikTok user admitted he "needed it", adding: "Consider it delivered".
While another viewer suggested it was "just what" they "needed". They also said, "Another reason to order things online."
The jokes were on point. "That's why my package never arrives on time… it walks so slow," someone said.
However, one viewer called the situation "cruel and just to entertain you and others".
Newsweek contacted TikToker @benzthesavannah for comment.