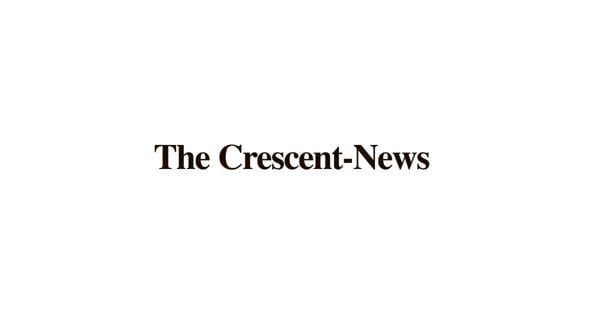 A professional fundraiser is aimed at human society | Local News
An Arizona-based fundraising expert made a presentation to the Fort Defiance Humane Society board of directors at its monthly meeting Wednesday night held electronically via Zoom.
Tim Crum, CEO of Animal Shelter Fundraising, LLC, addressed the Board of Directors and spoke about his company's proposal to provide a fundraising feasibility study for the long-term needs of the facilities of the refuge.
Specifically, the council is considering the possibility of demolishing a barn on the property of the Justin F. Coressel Animal Shelter in Ohio 15 and replacing it with a new facility.
But before that happens, the humanitarian society will need to determine its fundraising capabilities.
"The question is, is it realistic?" Lisa Weaner, executive director of the Humane Society, asked in an interview ahead of Wednesday's meeting. "Can we raise funds for this and how soon does this have to be something in a reasonable timeframe?"
She noted that Crum's company "does a lot of interviews with our board and volunteers," and that they interview "focus groups" to determine, "is there support here? ?"
Ownership of the animal shelter is owned by Defiance County Commissioners who provide the humane society with a small portion of its overall budget to house dogs cared for by the county guardian. But the majority (about 93%) of The Humane Society's budget comes from donations, fundraising and grants.
According to Weaner, the Humane Society is also getting quotes from two other consulting firms that may be able to advise on fundraising.
As for the Humane Society's long-term settlement plans, she said replacing the barn on the animal shelter's property made the most sense.
"It just makes more sense from a financial standpoint," she said, noting that Human Society is "very serious" about moving forward. "This can be a win-win situation, not just for us, but for the county and, more importantly, for the community."
County commissioners are expected to approve a construction proposal if and when it moves forward.
Asked by the Board of Directors why the Humane Society should select Animal Shelter Fundraising, LLC, Crum highlighted the specialized services offered by his company. His company only helps animal shelters and rescue groups with fundraisers, he explained.
The council's 2022 fundraisers were also discussed on Wednesday.
This includes a May 14 golf outing (Putts Fore Paws), a June 18 wine tasting at the State Bank Pavilion in downtown Defiance, the Ohio Brewery Race Series on July 9, and Party In the Park on July 22 at the Moose Lodge on North Clinton Street.
Sponsors for the golf outing must be found by the end of April.
Humane Society officials are still considering the possibility of a major fundraiser later this year. Prior to the coronavirus situation, the Humane Society held this event — raising around $40,000 in the past — at the Defiance Eagles, but canceled it for the past two years.
A fundraising online auction took place from February 4-6 and was considered a success.
In other matters on Wednesday, counsel:
• reviewed the animal shelter's monthly report, noting that 25 dogs were cared for in February, along with 10 cats. Nine cats were adopted in February as well as 15 dogs. On Monday, the shelter housed 22 dogs, 24 cats and 10 kittens.
• approved the February financial report showing net profit of $14,192.45, compared to net profit of $4,276.789 for February 2021.
• Discussed possible pricing services for certain services, but took no action. The council was told – following a request last month – that the basic housing cost to care for each animal is $639, compared to adoption fees ranging from $50 to $250 .
• noted that the next board meeting is scheduled for April 20 at 6 p.m. via Zoom.
• reviewed the monthly report prepared by Stacie Fedderke, Director of Animal Care for the Humane Society.
• Extended and ongoing thanks to Dr. Karen Pedden, a Hicksville veterinarian who assists with the animal shelter's low-cost spaying clinics. These clinics are booked in June and July, according to the Humane Society.