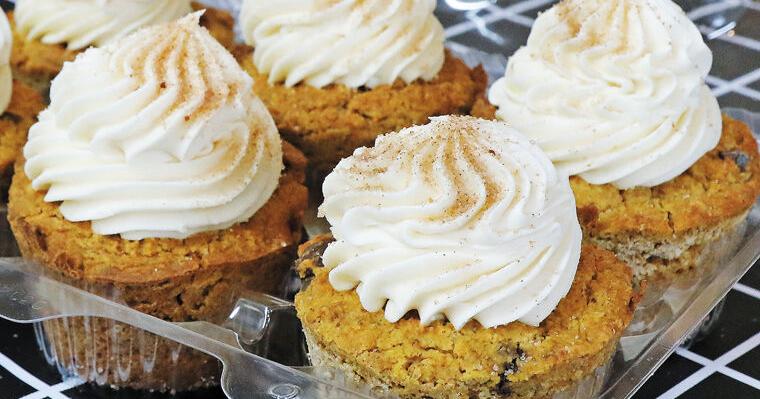 chamber event continues to offer a 'taste' of everything | Business
FAfter the fanfare of the event's evolution two years ago, A Taste of Derby will return in its mobile format in 2022, with diners ready to take to the streets to sample local cuisine at the various stops on April 21 .
So far, the list of participating businesses has already surpassed the 2020 lineup – with 20 restaurants (and other establishments) set to participate this year, starting April 1. This includes some who are entirely new to the procedure.
While Kerri Garcia, owner of Keto On With Kerri, had a few samples available at the COOP and Coffee House two years ago, she is expanding her involvement in 2022. Garcia will be based at the Derby Welcome Center (611 N. Mulberry Rd. ) offering items such as cookies, scones, fat bombs and cake bombs.
Garcia admitted that there are still uncertainties about the keto diet, but she hopes participating in A Taste of Derby will help clear up some of those doubts while providing exposure to her health-focused food offerings.
"Two years later, a lot of people still don't know about Keto On With Kerri, and there's still so much bad speculation about keto. They don't think a ketogenic lifestyle is sustainable and you can't meet your sweet tooth. I'm here to show you that you can," Garcia said. "People should stop by to check out my offerings because they can see that sugar-free and gluten-free don't mean boring."
K&S Liquor (1821 E. Madison Ave.) is also participating for the first time in 2022. Although owner Seth Reed said he doesn't yet know exactly what his store will be offering for the event, he is looking forward to part of what he considers a "fun idea".
"I know going to your local liquor store is a matter of convenience, so maybe for people who don't live on our side of town, it's a nice chance.
for them to come in and see what we have," Reed said. "We're going to be one of the places that can provide alcohol, so we can give a few tastes. … I just think it's going to be a fun event that people can stop by and get some quick samples and add some spice to their activities.
Like the attendee list, the event itself will also see some minor changes in 2022. Namely, lanyards will be available for pickup before the night of this year's event, April 18-21 at the Derby Welcome Center. Additionally, the trivia contest introduced in 2020 will be held continuously, with the top scorer at the end of the night receiving a gift card. A simplified raffle will also be back, with an "A Taste of Derby" package worth $500 up for grabs. Tickets are available for $10 until April 21, and a winner will be drawn on April 22.
The cost of lanyards is $10 per person. To purchase or for more information about A Taste of Derby, visit derbychamber.com or call 788-3421.