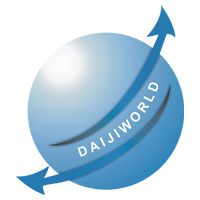 China channels overseas financial aid into political leaders' pet projects
Beijing, May 29 (IANS): China's funding of overseas projects has disproportionately benefited key political supporters of sitting presidents or prime ministers of countries receiving the funds, according to a new book, The Guardian reported.
Authors of a new book, 'Banking on Beijing', published by Cambridge University Press, find that in countries that receive Chinese aid, funding from the political leader's home province increased by 52% during the years he or she was in Power. But this effect of political capture faded when the leader left office.
They also found that in the run-up to elections, these areas often saw large increases in Chinese government-backed funding, The Guardian reported.
"There's rot in the system that Beijing has created to fast-track development projects," said Bradley Parks, executive director of the AidData research lab at William & Mary College in Williamsburg, Va., and one of the five authors of the study. book.
"Beijing often seeks project proposals and loan applications from incumbent politicians rather than technocrats. And this often leads to green-lit projects that disproportionately benefit the president's or prime minister's main political supporters. ."
In Sri Lanka, for example, during his tenure as president from 2005 to 2015, Mahinda Rajapaksa attempted to transform the remote neighborhood of Hambantota on the southern tip of the island – his birthplace and home to just 12,000 people. – in a second capital through the intermediary of the Chinese. construction of sustained infrastructure, including a huge international airport.
But questions quickly arose about the profitability of these projects. In a 2007 cable from the U.S. Embassy in Colombo, Ambassador Robert Blake said, "An empty port, an empty airport, and a vast empty convention center would not generate the benefits Hambantota needs. and could, if built, be seen as the President's folly," reported The Guardian.
In 2014, Sri Lanka's aviation minister told parliament that the airport, which cost $210 million, had "committed just $123 in revenue in a single month".
And when a visiting reporter asked a senior government official about the airport, he said: "When I visited the airport there, I asked the one immigration officer how many passports she had stamped that day. She replied, "One."
For China, an emerging risk is how countries mired in fiscal difficulties will meet their contractual obligations. Last week, Sri Lanka defaulted on its debts for the first time in its history as it battled its worst financial crisis in more than seven decades. China holds nearly 10% of Sri Lanka's total external debt, The Guardian reported.