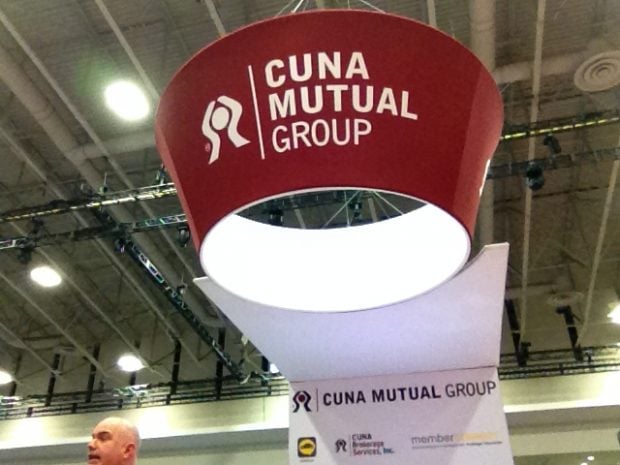 CUNA Mutual Group to change name to TruStage
The company that sells TruStage insurance products to credit unions and consumers announced on Thursday that it would adopt the name for its subsidiaries, abandoning "CUNA Mutual Group".
The company grew out of CUNA, the non-profit trade group established in 1934. The leaders of the association believed there should be a company dedicated to providing insurance to credit unions, so Credit Union Mutual Society was established in 1935.
It then changed its name to CUNA Mutual Holding Company, a mutual insurance holding company, and adopted "CUNA Mutual Group" as its trading name. It launched "TruStage" in 2012 as a trade name for its insurance products as it began to expand its products to consumers.
Bob Trunzo, who became CEO of CUNA Mutual Group in 2014, said the company has remained committed to its goal of making a better financial future accessible to everyone.
"We were born out of the credit union movement more than 85 years ago and founded on the principle that people help others," Trunzo said. "Now is the time for our brand to reflect everything we do."
CUNA and CUNA Mutual Group continued on parallel paths within the credit union movement, with CUNA even having an adjoining office on the CUNA Mutual Group campus in Madison, Wisconsin. CUNA lists its headquarters as both the Madison location and its office in Washington, D.C.
During this time, CUNA Mutual Group has created numerous divisions, ranging from Bivvy pet insurance to CMFG Ventures, a limited liability venture capital firm that focuses on early-stage strategic investments in the sectors credit unions, financial services and insurance.
Eric Hansing, senior vice president of corporate strategy, marketing and communications, said adopting "TruStage" as a single marketing brand will help clarify its identity to the public.
"Often our customers only see part of what we do," Hansing said.
A company press release said it would use the next year to "engage in a thoughtful process that will focus on transitioning the touchpoints and experiences that have the greatest impact on CUNA's services. Mutual Group". The resulting launch next year will include a refreshed website, digital marketing materials and materials.