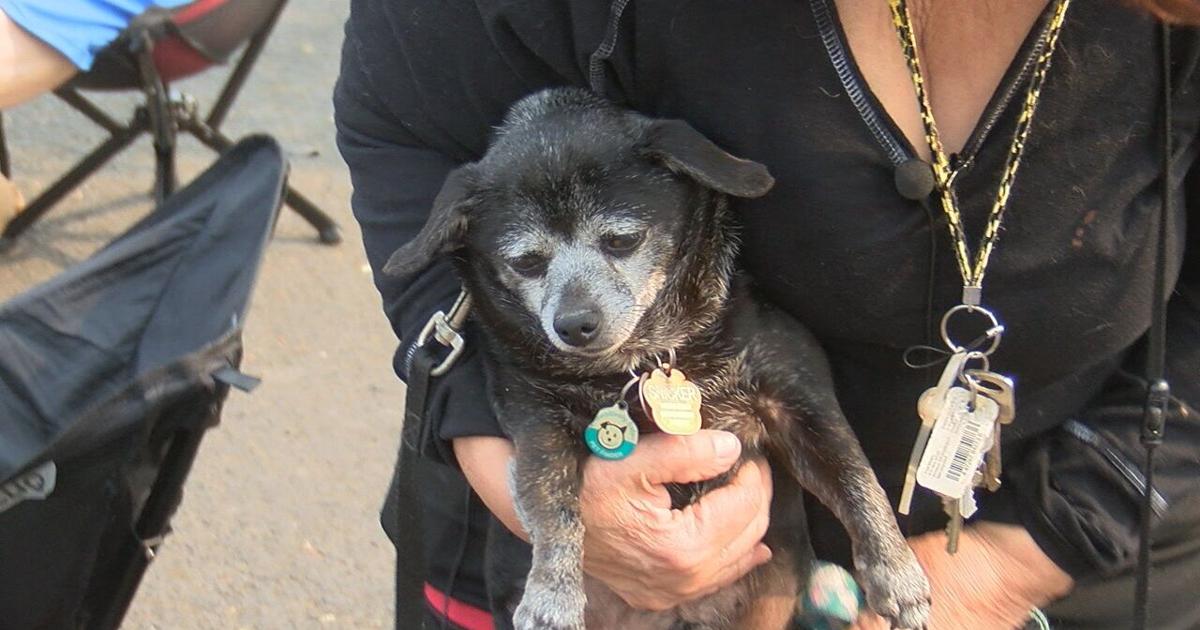 Dozens of Oakridge evacuees seek shelter at Lane Events Center | New
EUGENE, Ore.—More than 100 Oakridge evacuees took shelter at the Lane Events Center after leaving their homes due to the Cedar Creek fire on Sunday.
One of them is Jeryka Johnson, a single mother of three who said the community rallied around her and others during this scary time.
"We're all running from this, but we're helping each other," Johnson said.
Johnson said it couldn't come at a worse time, saying that just months ago they were living on the streets, and when she finally got the money to buy a house, they had to evacuate.
"We bought our house outright with my grandfather's inheritance and did our best to pack it up and save it," Johnson said. "Unfortunately, it's from 1928, and all wood; an ember lands on it, it's going to burn."
In the meantime, she said they find comfort in the shelter.
"I've seen a great connection here, it's amazing. Trust in yourself and trust in your community, they'll be watching over you, and as far as my community is concerned, please just keep us in your thoughts, prayers and best wishes during this scary time," Johnson said.
Dyana Mason, a Red Cross volunteer, said they were providing food, medicine and other necessities for evacuees and said there was plenty of room.
"Come to the fairgrounds; we have volunteers who will check you in, help you identify any needs you may have and help you get the support you need tonight or tomorrow. If you need support in the long term, we will have social workers to help with the recovery process," Mason said.
Mason said they will be open 24/7 until no longer needed and also encourages the community to donate if you can.
"People can always donate to the Red Cross at RedCross.org, and it's probably the fastest way to help people in need here," Mason said.
You can also make a donation by dropping off clothing or household items at Saint-Vincent de Paul.
The Greenhill Humane Society is also working around the clock to care for all evacuated animals.
Something Oakridge resident Mavis Pas is still grateful for as she had nowhere to take her animals after evacuating her home.
"I have three goats, two horses, six cats and seven dogs here. There is no hotel I could go to that would accept them. It opened my heart to what we can do when we we come together as humanity," Pas said. .
Cary Lieberman, executive director of the Greenhill Humane Society, said he took in nearly 100 animals.
"The comfort we see in people who come to us, knowing that their pets are being well cared for, knowing that they are able to sleep at night, and that their pets are right by and come in and hug their pets at all times, especially in a time like this, it's very heartwarming work," Lieberman said.
He said they were providing bags of food and supplies to evacuees who also live in their cars and have pets.
"A lot of people have been able to evacuate in their own vehicles, they're staying in RVs, but after a few days they start to run out of food. They need better supplies for their pets, and we're able to provide that here," Lieberman said.
They will also continue to operate 24/7 as help is needed.