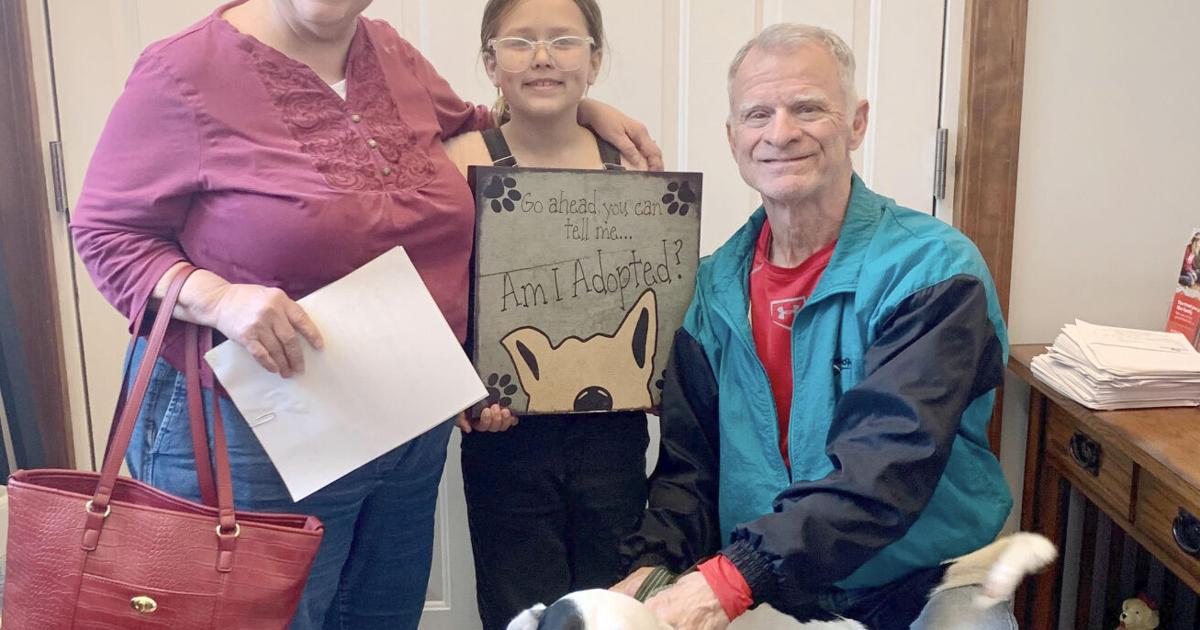 Ellie gets a forever home | Family
Ellie, the three-legged dog in need of a home, was adopted on Christmas Eve.
Last week, the press published Ellie's story as told by Halee Robinson, program director of the Washington County Humane Society.
Ellie was a normal female dog who led a normal life until she was attacked by another dog and was injured so badly that she lost her front paw, according to Robinson.
"During her recovery, Ellie not only regained her mobility, but also her confidence in humans and other dogs," said Robinson.
But she still needed a home, and the Humane Society of Washington County set out to find one for her.
"After the article was published, we received an impressive number of responses. We've had calls and emails from people wanting to adopt and adopt sweet Ellie, "said Robinson.
One of those requests came from the Miller family.
"We have done our best to find the most suitable family for Ellie, given her needs. The Miller family, Sharon and David, came to meet Ellie on the 24th. They signed a foster care agreement and brought her home, "said Robinson.
"At the end of the week, they knew they wanted to make him a permanent member of their family. Ellie lives at home with another dog and they are already best friends. She is also spoiled by their granddaughter.
Ellie's owners plan to enroll her in training to be a service dog.
"Sharon wants to take Ellie to the VA to give some encouragement to disabled and injured veterans. Ellie would make the absolute best mascot! Robinson said.