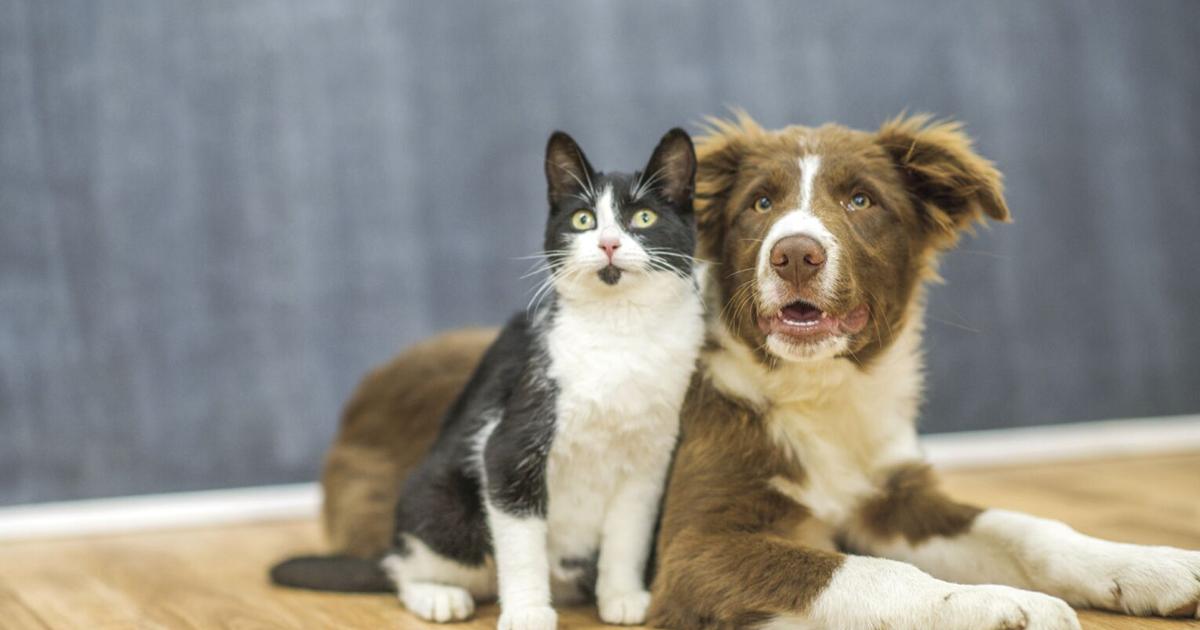 How To Take Better Care Of Your Pet This New Year | Pets
As you might expect, the start of each new year brings with it the inevitable multiple lists of New Year's resolutions, the blank canvas made for doing things to improve your health, sleep, weight, or diet or to lessen the negative forces of the previous year.
Unfortunately, many resolutions fail after less than a month. But instead of focusing on resolutions about yourself, why not make resolutions to become a more responsible owner? Throughout the year, you can check your progress against the AKC Responsible Dog Ownership Pledge at akc.org.
This will help ensure that you and your dog have a happy and healthy New Year. Resolutions are more likely to succeed if you mentally prepare yourself and set specific, realistic goals.
The American Kennel Club shares the following tips to help maintain and improve your dog's health this New Year:
– Schedule your vet exam – today. Schedule your dog's wellness appointment now, as most veterinary hospitals and clinics are operating at capacity or beyond, and it can take weeks or even months to get an appointment. well-being, so don't put it off. There are several other resolutions you can check off during your visit, including testing for parasites with a stool parasite, getting a heartworm test, and making sure your dog is up to date on vaccinations.
— Learn how to properly clean your pet's teeth. Be sure to brush your dog's teeth daily. Plaque builds up quickly, so daily brushing is best. Use only products approved for use by dogs. Human toothpaste may contain ingredients that are toxic to dogs, including the sweetener xylitol. You can learn more from the Veterinary Oral Health Council (vohc.org).
— Have your dog microchipped. If your dog already has one, make sure the information with the microchip company is up to date, especially if you've moved or changed your phone number, address, or email address. A microchip is useless if your dog (or cat) gets lost and the information scanned by a shelter or hospital is not accurate. If your pet is not yet microchipped, talk to your veterinarian about getting one.
— Discuss your diet and weight with your veterinarian. Obesity is the number one preventable health problem for dogs in the United States. A few pounds gained (or lost) could be very significant, especially in smaller or older animals. A good way to keep your pet at an appropriate weight is to measure their food daily and replace other treats with vegetables. Do NOT give your pet vegetables that have been cooked with butter or sauces. You can learn more about how to keep your dog at a healthy weight through the American Kennel Club's Fit Dog program.
— Take out pet insurance. Just like people, all dogs get sick or have an emergency at some point in their lives. Unexpected veterinary care can be expensive. Research the different insurance plans to identify the one that best suits your needs. Another option is to store funds monthly in a separate account to be used only for your dog's medical emergencies.
— Provide daily mental and physical stimulation. Dogs are intelligent creatures that require regular activity. Dogs that lack these other outlets may instead have problems with destructive behaviors. Daily walks, training, and puzzles are great ways to engage with your dog and provide him with the physical and mental stimulation he needs.
— Be a good canine neighbor. When walking, always keep your dog on a leash. Even if your dog is friendly, other dogs and other people may be afraid of your pet. Always ask before approaching another person or dog when your dog is with you. Also, make sure your dog doesn't bark unnecessarily and bother your neighbor. Proper training can help your dog behave appropriately in your environment.
— Eliminate animal waste. Wherever your dog relieves himself, whether in your yard or around the neighborhood on a walk, be sure to quickly pick up and properly dispose of your pet's waste, as it can spread disease.
— Train your dog properly. Your dog must learn to behave properly so that he is not a nuisance to people or animals. Several national pet store chains offer training programs, or you can ask your veterinarian to recommend a certified professional dog trainer.
— Schedule a photoshoot. It doesn't have to be a professional photographer, although there are plenty of wonderful photographers who specialize in capturing pets.
For more information on responsible dog ownership, visit the AKC website at www.akc.org.