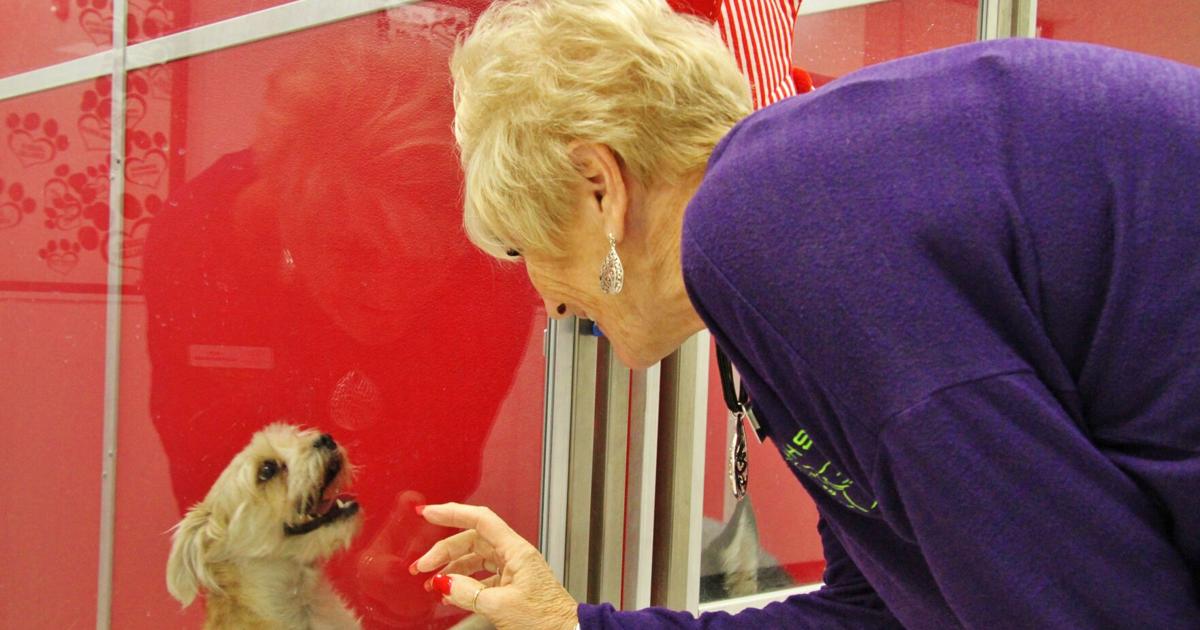 Humane Society hopes to release shelter with sponsored adoptions Tuesday | Local news
The Western Arizona Humane Society's kennels could be empty by next month, if all goes according to plan.
For Humane Society Executive Director Patty Gillmore, empty cages and kennels at the shelter may be ideal – as that will mean one more shelter animal in the arms of a new owner. To achieve this, Gillmore will work with the Nevada-based Jordan's Way Foundation as the pet-friendly nonprofit tours 50 states to raise funds for humanitarian corporations nationwide.
According to Gillmore, Jordan's Way will host a live fundraiser on Tuesday at 2610 Sweetwater Ave. of the Humane Society, with all adoptions at the event sponsored by local nonprofit organizations. Gillmore says the only requirement is that new pet owners pay the $ 19 fee to authorize rescue animals before leaving.
"We're overcrowded and we want to make as many adoptions as possible," said Gillmore. "I want to see as many animals as possible come out of the building on Tuesday night."
Gillmore says the puppies, which are always in high demand for the animal shelter, will not be sponsored during the event. With that exception, Gillmore says the shelter has around 50 dogs and around 40 cats eligible for adoption at the event.
And throughout the event, Jordan's Way volunteers will be collecting donations for the Humane Society. Donations will also be accepted through the event's Facebook page at "Jordan's Way Fundraiser for Western Arizona Humane Society".
"I think it's fantastic," said Gillmore. "Jordan's path began because its founder was a business owner who adopted his own shelter animal. He saved her life, and it changed his. Animals can really change your life… anyone reading this knows exactly what I'm talking about.
The event will include refreshments and a Santa appearance at the Humane Society's Sweetwater Avenue location from 6 p.m. to 10 p.m.
The facility will open for regular business at 2 p.m. Tuesday, prior to the event.