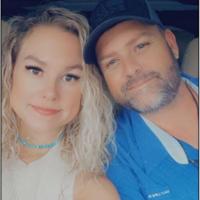 Humane Society staff 'stunned' by discovery of theft | News
A meeting to discuss a non-profit organization's upcoming facility expansion and banking consolidation turned into a terrible shock.
Lori Bainum, board member of the Humane Society of the Nature Coast, described as something like a body shot the realization that a trusted former employee allegedly stole from the organization.
"We have a strategic planning session every year where we review and see what we have accomplished, then what remains on our list and what we want to add to it. We had decided that we were going to consolidate some of our banks just to make transactions easier, and when we went to consolidate our banks, that's when we found out that some of the balances weren't as they were had been reconciled in our statements from our accounting firm," she said. "And that's when we started asking questions, realizing that something was wrong."
People from the organization were stunned to learn that they were the victims of an alleged crime.
"As soon as we found out, which was three weeks before the press conference with the sheriff's department, that's when we knew and that's when that we called the authorities."
Former director of development Susana Arneson and her husband, Douglas O'Berry, have inflicted pain on the organization, board members aren't as confident as they once were and some plans are being delayed, but Bainum has declared that they were going to recover from their financial difficulties. losses and continue to work for the animals.
The couple allegedly stole $1.5 million from the association.
Arneson is being held on $750,000 bail at the Hernando County Detention Center, according to the inmate locator on the sheriff's office website. Through her lawyer, Omar Abdelghany, she pleaded not guilty. She is due in court on April 12.
Abdelghany said he had just received the case and had not yet had a chance to review it.
O'Berry's bail was lowered, and he was released on March 1 on $100,000 bond. His attorney, Roger Futerman, did not return a phone call seeking comment.
Further charges are possible as the sheriff's investigation continues.
Bainum said that while the organization's new cat facility was open, they planned to use the lost money to get to work on a new dog facility that would expand their capacity to 32 kennels.
They hope that through the sale of goods and inventory they will be able to recover some of the missing funds, but the money paid in salaries to Arneson and used for his physical changes and trips abroad is gone forever, very probably.
Bainum said when Arneson was hired there were no inexplicable red flags in the background check and everyone who worked with her at the Humane Society said she was a wonderful person who cared animals.
Arneson's appearance changed, and Bainum said they accepted Arneson's explanation.
"She led us to believe that she had cancer and was going through cancer treatment, and that's why she was losing weight and things like that," Bainum said. "Why would she want to make it up that she has cancer?"
Arneson also said she was losing her hair, but Bainum said she never noticed any hair loss.
Arneson left on good terms in August 2021.
"She let us know that she got a big inheritance from her dad, and that's why she was able to quit her job and why she was able to buy this stuff," Bainum said.
Arneson and O'Berry purchased the Precision Tackle store on Commercial Way from its original owners, but leased the property for it and Arneson's shop. A recent visit revealed the closure of both businesses and notices requesting glued access to glass doors.
More than money was lost, Bainum said. A lot of confidence is gone.
"We had what was considered 'best practice' by most organizations," she said.
"All of those things were properly in place."
Now council members are collecting mail, which they hope will prevent employees from intercepting envelopes. They make sure no one can intercept their funding anymore.
It's so hard for them to believe what happened, Bainum said.
"When you realize it was someone you couldn't trust, it's a sickening feeling. You feel like you've been punched in the stomach," she said. said "You feel violated and then there's a lot of anger and then you get back up and figure out what's next."
Their mission is always to help the animals in the community and the people who take care of them.
"That's why we're here, that's why we exist, and that's why we rely on everyone's generosity and donations to care for our furry friends," Bainum said. "This is our mission and this is what we will continue to do."