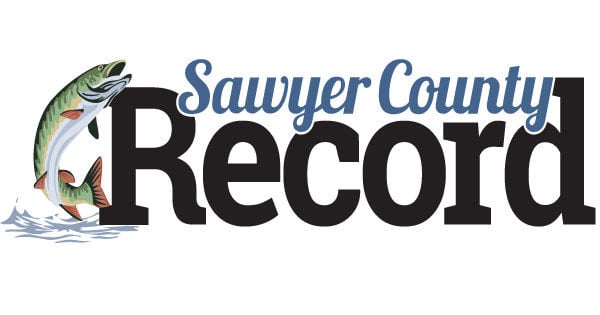 Northwoods Humanitarian Society | Subscriber
Pets and the elderly are a great combination. Much has been written about the benefits of having a pet. Pets provide companionship, a sense of security, and purpose. Pets can provide older people with a better quality of life and improve aging in place.
Having a pet can relieve stress and anxiety, and encourage you to exercise. Pets can help keep you sociable – taking the animal to the vet, groomer, pet store, dog park encounters, and visiting people while you are out for a walk.
kAmqFE D @> 6E:> 6D E96 A6E @H? 6CD '=: G6D 492? 86]% 96J> 2J 364 @> 6: == 2? 5 F? 23 = 6 E @ 42C6 7 @ C E96 A6E]% 96J> 2J? @E 36 23 = 6 E @ =: G6 2E 9 @> 6[ E96J >2J 92G6 A2DD65 2H2J] (96? E96 A6E @H? 6C 42?? @ = @? 86C 42C6 7 @ C E96: C A6E[ 2 564:D:@? >FDE 36 >256 23@FE E96 7FEFC6 @7 E96 2?:>2=]k ^ Am
kAm ~ 7E6? 72>: = J> 6> 36CD 2C6 56 =: 89E65 E @ 3C:? 8 E96 A6E:? E @ E96: C 9 @> 6](96?> J> @ E96C A2DD65 2H2J[ 96C 5@8 qFEE@? H6?E E@ =:G6 😕 r9:428@ H:E9 >J D:DE6C 2?5 96 C62==J =:<65 36:?8 2 4:EJ 5@8]k ^ Am
kAm $ @> 6 A6 @ A = 6 5 @? @E 92G6 72>: = JE @ = 62? @?[ @C E96 72>:=J 😀 F?23=6 E@ 42C6 7@C E96 2?:>2=D] % 96} @ CE9H @@ 5D wF> 2? 6 $ @ 4: 6EJ H6 = 4 @> 6D E9 @ D6 2?:> 2 = D:? ? 665 – J @ F? 8 @C @ = 5]xE: D 92C5 E @ 7 @ CD @> 6 A6 @ A = 6 E @ DFCC6? 56C E96 2?:> 2 = DE @ 2 D96 = E6C]k ^ Am
kAmxE: D 2? F?@H? 7FEFC6 7@C E96> 2? 5 J @ F 2C6 8: G:? 8 FA 4 @? EC @ =]% 96 H @ C5 "ECFDE"? 665D E @ 6? E6C J @ FC E9 @ F89ED]s @ J @ FC 9 @ > 6H @ C [ @H E96 A9:=@D@A9J @7 E96 D96=E6C @C C6D4F6 8C@FA J@F 2C6 H@C<:?8 H:E9 2?5 :7 :E >2E496D J@FC 6IA64E2E:@?D[ ECFDE E96> E@ 5@ E96 C:89E E9:?8 7@C J@FC A6E]k ^ Am
kAm (96? DFCC6? 56CD 4 @> 6 E @ E96} @ CE9H @@ 5D wF> 2? 6 $ @ 4: 6EJ H6 2DD6DD E96: C? 665Di 5 @ E96J? 665> 65: 42 = 42C6[ H:== E96J 5@ 36EE6C 😕 2 7@DE6C 9@>6 @C 2E E96 D96=E6C[ H92E <:?5 @7 9@>6 H@F=5 36 36DE 7@C E96>n ~FC D96=E6C >2?286C[ p=64:2[ C646?E=J 925 E@ D2J 8@@53J6 E@ 2 7@DE6C 5@8 E92E H2D DFCC6?56C65 2?5 5J:?8 2?5 4@?D:56C65 E@ 36 😕 9@DA:46] % 96 5 @ 8,925,366? H: E9 96C 7 @ C EH @ J62CD 2? 5 925 2 86? E = 6 A2DD:? 8]k ^ Am
kAm ~? E96 @ E96C D: 56 @ 7 E96 4 @ 😕 2C6 E96 D6?: @ CD E92E 5 @? @E 92G6 2 A6E 2? 5> 2J 36 766 = 😕 8: D @ = 2E65[ 😕 ?665 @7 2? 6I6C4:D6 A2CE?6C 2?5 2 AFCA@D6] $ 6?: @ C A6 @ A = 6 25 @ AE:? 8 D6?: @ C A6ED: D 2? : 562 => 2E49]$ 6?: @ C A6ED 2C6> @ C6 D6EE = 65[ 9@FD6EC2:?65[ =@G6 A2ED 2?5 CF33:?8D 2?5 H:== =:DE6? E@ J@F 2D =@?8 2D J@F E2=<]k ^ Am
kAmx7 J @ F 2C6 2 D6?: @ CH: E9 =:>: E65> @ 3: =: EJ[ >2J36 2 D6?:@C 42E H:== 36 E96 36DE D@=FE:@? — ?@ @FE5@@C H2= A2? J]| J 8C2? 5> @ E96C 925 2 A2C265 q 😕A2?: @? F? E: = D96 A2DD65 2H2J]k ^ Am
kAm! 6ED 2C6> @ C6 252AE23 = 6 E92? A6 @ A = 6]x7 EC62E65 H: E9 = @ G6[ C6DA64E 2?5 42C6[ E96J >@DE =:<6=J H:== 252AE E@ E96:C ?6H 6?G:C@?>6?E] r92? 86: D? 'E 62DJ 7 @ C A6 @ A = 6 2D H6 286[ 3FE H6 42? =62C? E@ >2<6 :E H@C<]k ^ Am
kAm $ @: 7 J @ F 2C6 2? @H? 6C @ 7 2 D6?: @ C A6E @C 2C6 2 D6?: @ C:? ? 665 @ 7 2 D6?: @ C A6E[ @A6? J@FC 962CED 2?5 C6=:6G6 E96 H@CCJ @7 2? @H?6C ?@ =@?86C 23=6 E@ 42C6 7@C E96 A6E 2?5 3J 5@:?8 D@ 6?C:49 J@FC =:76 H:E9 2 A6E E@ =@G6 2?5 42C6 7@C]k ^ Am
kAmx7 J @ F 2C6 4 @? D: 56C:? 8 2 D6?: @ C A6E 2? 5 H @ C<: h:e9 e96 wf>$ 2? 6 @ 4: 6EJ[ A=62D6 8@ E@ @FC H63D:E6[ k2 9C67lQ9EEAi^^?@CE9H@@5D9F>2?6D@4:6EJ]@ C8Qm? @ CE9H @@ 5D9F> 2? 6D @ 4: 6EJ]@ C8k ^ 2m[ 2?5 5@H?=@25 E96 AC625@AE:@? 7@C>[ @C 42== E96 D96=E6C 2E Wf`dX ebcdbhc 2?5 E96J H:== D6?5 J@F 2 7@C>] x? 5: 42E6 E92E J @ F 2C6:? E6C6DE65:? 2? @ = 56C 42E @C 5 @ 8 W @ C 3: C5X]k ^ Am