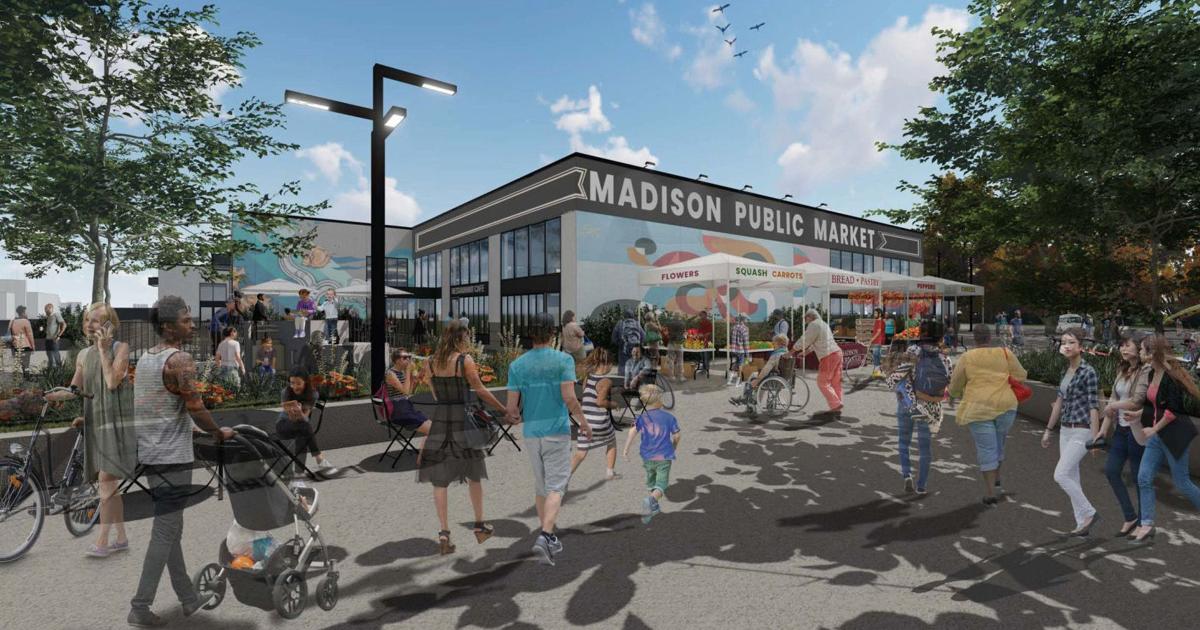 On Retail: Madison Public Market on track for 2024 opening | Economic news
The dream of a public market in Madison has been talked about, envisioned and conceptualized for at least 16 years.
There were discussions, proposals, studies, visits to other markets across the country and several sites considered. And while the wait for it to open at the corner of East Johnson and North First streets is just under two years away, one of the leaders of the effort thinks enthusiasm for the $18.3 million project dollars remains and gives new impetus after two years of uncertainty caused by the pandemic.
Anne Reynolds, who spent 21 years at the UW-Madison Center for Cooperatives and now chairs the City of Madison's Public Market Development Committee, said the city will seek bids for the project this summer with the renovation of the former Fleet Services building from November.
An executive director for the 45,000 square foot market will be hired in early 2023, allowing for the selection of food and retail businesses to fill the 30 vendor locations, temporary spaces for seasonal businesses and two others larger spaces that could hold a brasserie, cafe or restaurant in the 1960s industrial garage. The market, which expects 500,000 customers a year, is due to open in early 2024 and in February this year received funding of 4 million dollars from a program that uses federal COVID-19 relief funds.
More than 200 companies have expressed interest in being part of the market, many of which participated in pre-pandemic tastings.
"This project has been around for a long time and we took a break during COVID because there was so much uncertainty," Reynolds said Tuesday. "We will rebuild these connections over the next six months. We look forward to this process. One of our priorities is to reconnect.
The vision for the market includes it being a year-round market filled with small businesses from local entrepreneurs, many of whom are minorities and/or just starting out. Five companies have already been chosen for the market under the MarketReady program which was launched in 2017 to provide links to resources, coaching and business mentors to prepare business owners to operate in the market. .
Those chosen for the market include Melly Mell's Catering; Little Tibet Madison; Antojitos, Puebla-style cuisine and a juice/smoothie bar; Caracas Empanada by Luis Dompablo, which has had a Venezuelan food cart in the city since 2010; and Perfect Imperfections, a company that sells a line of handcrafted natural body care that uses local ingredients.
Reynolds said there may be more funding announcements later this year, which will also help "create the kind of buzz that we had in 2019," before the shutdown.
"I think the market is going to provide an opportunity for success for small sellers," Reynolds said. "Our commitment to a true multicultural experience and the diversity of this market will create something truly unique."
A new grocery store could open in the fall
Plans to convert a former strip club building into a neighborhood grocery store continue to progress through the city's approvals process.
The Urban Design Commission will review plans Monday for Gooh Grocery, 3554 E. Washington Ave., in a building that for years housed the struggling Visions Night Club.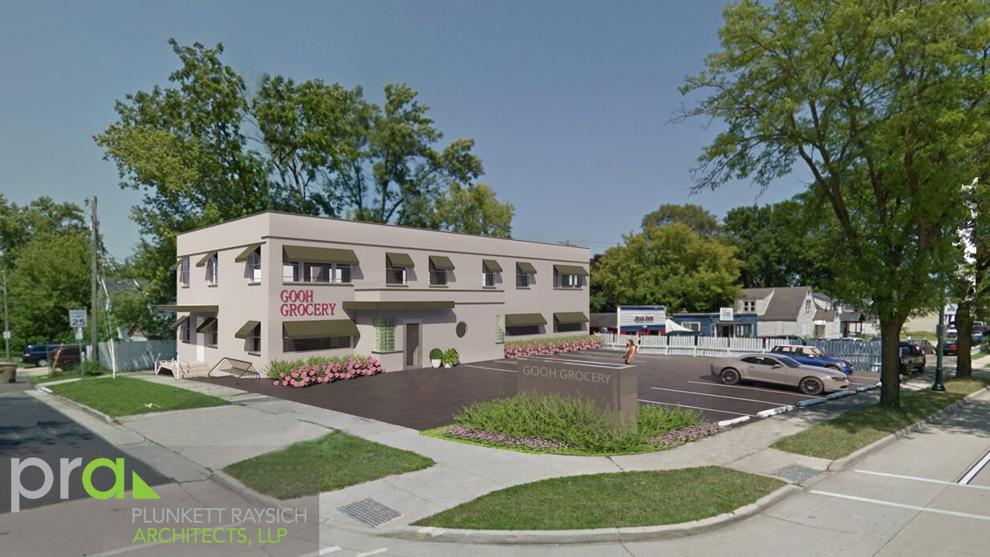 If approved by the city later this month, work on the $1.4 million project could begin in early July with the 3,000-square-foot store opening this fall, Jerreh Kujabi said. one of the owners, who emigrated from the West African country. of the Gambia about 20 years ago.
A new rendering of the building shows a beige color scheme with green awnings over the windows, a stark departure from its current worn and dilapidated look.
"It will definitely be a new look for the neighborhood," Kujabi said. "It's quite a transformation and it's going to really elevate this hallway. We're really excited.
The project has already received $320,000 in city funding and an application has been submitted for a $250,000 grant from the Wisconsin Economic Development Corp.
The store's business plan calls for selling groceries in the neighborhood and displaying products from area farms.
Macy's in Hilldale adds a new concept
One of Madison's high-end retailers has added a major discount area.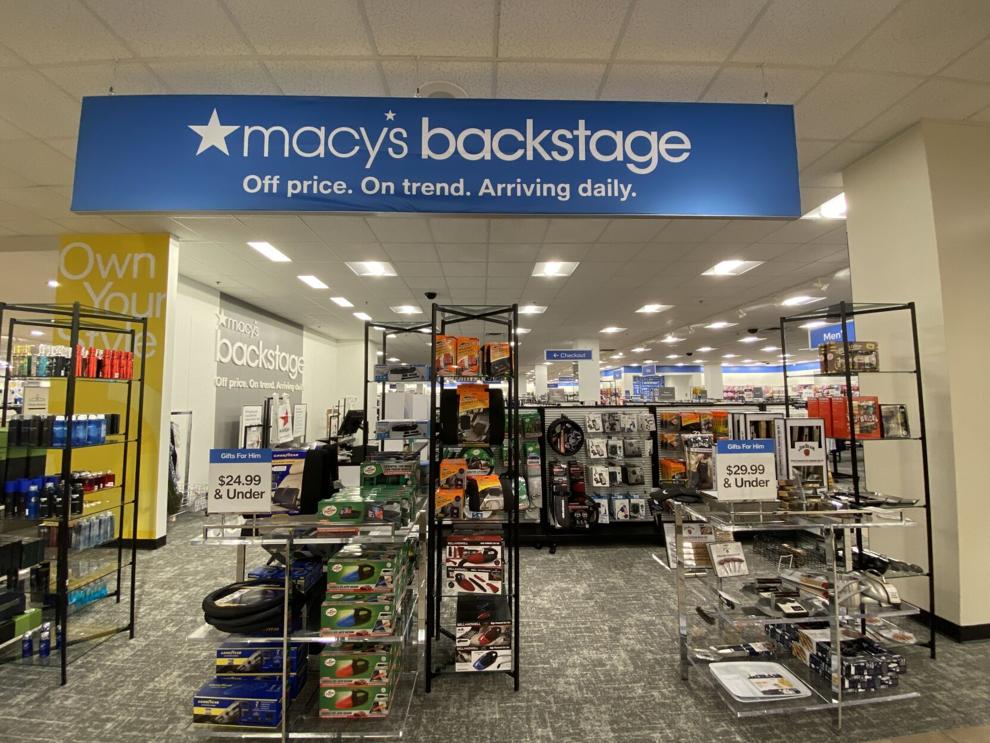 Macy's at Hilldale has added a Macy's Backstage, part of the retailer's growing approach to offering brand name clothing, homewares, children's clothing and even toys at discounted prices.
The Madison Backstage, located on the upper level of the store, opened May 21, has four checkouts and is one of 37 Backstages opening this spring at Macy's stores across the country. Most stores in stores range from 11,000 to 16,000 square feet of retail space and by the end of June will be in nearly 300 stores across the country, including its flagship store in the center -City of Chicago.
Wisconsin is home to two other Macy's Backstage stores at Fox River Mall in Appleton and Mayfair Mall in Wauwatosa, according to the company's website.
Festival and Kwik Trip launch fuel saver
Two Wisconsin companies have teamed up to create a fuel-saving program.
Skogen's Festival Foods and Kwik Trip have launched a program that allows Festival Foods shoppers to earn 1 cent off Kwik Trip fuel purchases for every $10 spent at Festival Foods.
Festival has 39 stores, including two in Dane County, while Kwik Trip has over 800 locations.
Send retail-related tips and story ideas to badams@madison.com or call Barry Adams at 608-252-6148.