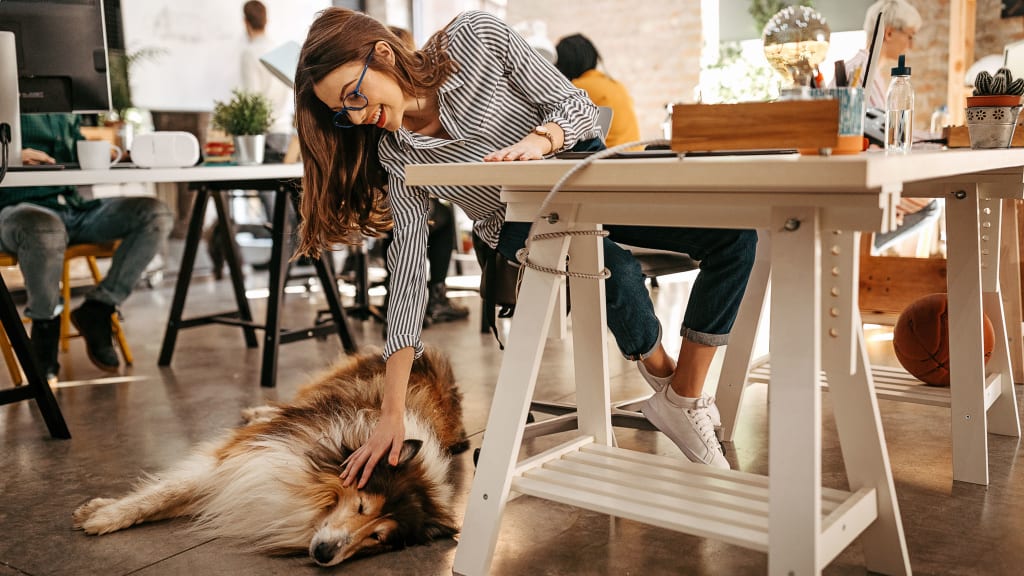 Pet-Friendly Workspaces Make You a More Competitive Employer Amid the Great Resignation
As employers work to craft their back-to-office plans, consider adding another incentive to help invite your employees back: pet benefits.
A recent April study from Fi, a New York-based company that makes smart collars for dogs, shows that 71% of dog owners in the United States are more likely to perform remote roles than office roles. so that you can occupy yourself and spend. time with their pets. The study surveyed 1,005 US dog owners who are either already back in the office or will be returning to the office later this year.
Forty-four percent of pet owners wouldn't choose to take on a new role if they couldn't bring their dog into the office, according to the survey. And a third of dog owners would even change jobs if they couldn't bring their dog into the office.
The results are worth noting, especially for employers struggling to find workers amid the Great Resignation. But they're not that surprising, says Jonathan Bensamoun, founder and CEO of Fi. "Millennials have recently overtaken baby boomers as the largest group of pet owners, with estimates that more than 50% own dogs. Forty-four percent of millennials consider their pets to be 'beginner kids,'" he adds.
A majority of dog owners further stated that they would be anxious to leave their furry friends at home as they return to the office. This can be difficult, especially for those who have become new pet owners during the pandemic and have become accustomed to being with their pets 24/7. Separation anxiety is also quite common in dogs. Additionally, it can be difficult or costly to account for dog walking during the workday.
That said, there are opportunities for employers to help pet parents in their workforce.
According to the Fi study, dog owners said they would go to the office three times a week if they were allowed to bring their dogs to work. But it might be difficult to implement such a policy if, for example, co-workers in the office are allergic to pets. Some workplaces opt for on-site dog daycare instead.
Pet-friendly spaces are a perk more valued by younger generations: 50% of Gen-Zers surveyed select dogs in the office as a major benefit they consider when taking on a new role, compared to 35% of Millennials and 18% of Baby. Baby boomers who said the same, according to the study.
Fi's Bensamoun suggests employers can also support pet owners by helping cover the costs of dog food and boarding when workers go on vacation. Offering pet insurance as part of a benefits package is also becoming more common, as many consider dogs to be members of the family, notes Bensamoun.