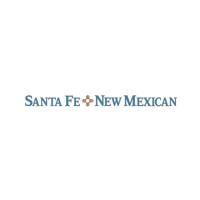 Pet Holiday Gifts Discussed On 'Pet Chat' Paws
[ad_1]
This week on the radio show Cat with animals, the hosts discuss pet holiday gifts with guest Laurie Wilson, owner of Teca Tu – a Pawsworthy Pet Emporium. The show will also discuss whether homeowners need pet insurance.
The show airs at 9 a.m. Saturday and 3 p.m. Sunday on KTRC at 12:60 p.m. and 103.7 FM. A podcast is broadcast on SantaFe.com. Email hosts at petchat@santafe.com.
Española Humane receives a grant for sterilization
The Santa Fe Community Foundation recently awarded Española Humane a $ 15,000 grant for free spaying and neutering of pets in northern New Mexico.
The funds will fund 125 surgeries, including free vaccinations and microchips, said Bridget Lindquist, executive director of the shelter.
"We are very grateful to the Santa Fe Community Foundation, its board of directors and their wonderful donors for this grant and their support of the pets in our area," said Lindquist. "Animal overpopulation is at the heart of our animal welfare problem, and free or low-cost sterilization and sterilization is essential. "
In addition to population control, the foundation also provides grants to animal welfare organizations that focus on cruelty prevention, welfare, reintroduction, and conservation of New Mexico species.
Pet adoption event scheduled for Saturday at Daisy's Holistic Health
Santa Fe Animal Shelter & Humane Society's mobile adoption team will have puppies and dogs available for adoption at Daisy's Holistic Health from noon to 3 p.m. Saturday. Santa will also be on hand to take photos of pets and people, and a portion of any proceeds will be donated to the shelter.
All pets, which will be exempt from fees for adult dogs and $ 25 for puppies, are spayed or neutered, microchipped and vaccinated.
Daisy's Holistic Health is located at 4056 Cerrillos Road, Unit D-1. Adopters will be required to complete an adoption survey and counseling.
Santa Fe shelter waives and cuts adoption fees
The Santa Fe Animal Shelter & Humane Society is participating in the Empty the Shelters national adoption event. Most pets will be exempt from fees, with $ 25 puppies and kittens up for adoption this week.
"Shelters, including ours, are in urgent need of support in the wake of overcrowding due to barriers such as increased length of stay and slower adoptions for medium to large dogs." said Murad Kirdar, public relations manager for the shelter. "Remember, adopting a pet is a lifelong commitment and not just for the holidays."
He is part of the Bissell Pet Foundation's Empty the Shelter – Holiday Hope adoption event.
Española Humane hosts Holiday Hope adoption event
Española Humane will host a holiday adoption event from 9 a.m. to noon on Saturday at the Violet Crown Cinema, 1606 Alcaldesa St.
All animals are sterilized or neutered and vaccinated.
The event is sponsored by Toyota of Santa Fe.
The shelter will bring kittens, puppies, as well as adult dogs and cats to the event and offer reduced adoption fees. Adoption fees on all adult pets will be waived and all puppies and kittens will be available for $ 25, thanks to the Bissell Pet Foundation's Empty the Shelter – Holiday Hope adoption event.
[ad_2]