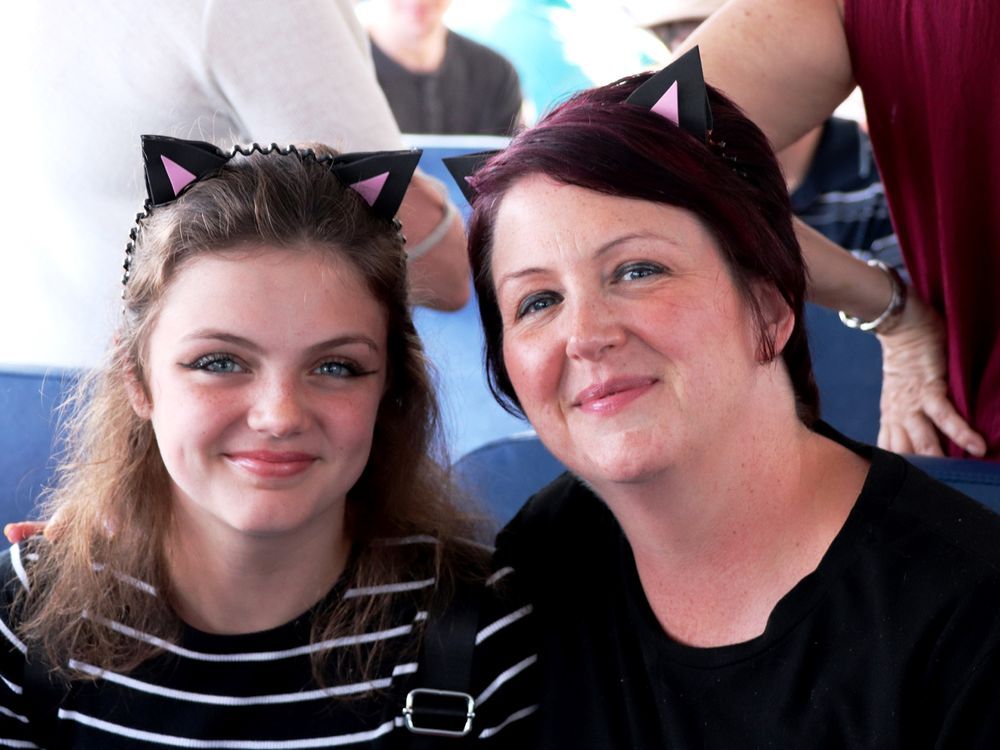 Ship's cats and salty dogs rule at the Humane Society Furball
Content of the article
Nothing was going to stop the Gananoque and District Humane Society (GDHS) from hosting the most popular party cruise on August 26.
Content of the article
Rockport Cruise Lines donated the boat, but at the last moment had to upgrade to a smaller craft due to unexpected technical difficulties. Even with a smaller ship to work with, the capacity-spent crowd of 150 had no trouble enjoying the time of their lives.
A "come as you are not" affair, the crowd was filled with many cats, a few dogs, an entire family of pirates (with their parrot) and a Highland cow.
"We had a wonderful evening," said Helen Hawes, GDHS. "We were able to raise over $4,600 and fill the boat with a maximum capacity of 150 guests and volunteers. (The) winner of the $394 50/50 draw was Beth Dunkinson.
Music for the cruise was provided by cover band R-Banned, who donated their time and talents to the shelter. Even with limited space to move around, people still got up, danced and had a blast.
Content of the article
Ukrainian family Irina and Kira Kovalenko were part of the evening, and four-year-old Kira proved to be the real belle of the ball as she danced everyone under the table.
"It was a wonderful evening, and it's such a great cause," said Kevin Quinn. "We definitely plan to come back next year."
The GDHS is an entirely volunteer-run shelter that receives all of its funding through donations and various fundraising efforts. Although only cats are housed at the shelter itself, they also care for homeless dogs through a foster program. She still needs supplies and help with medical bills, and volunteers are always welcome.
To learn more about GDHS or to sign up as a volunteer, go to www.ganhumanesociety.ca/ or visit them on Facebook at www.facebook.com/gananoquedistricthumanesociety/.