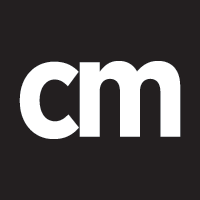 The group organizes a fundraiser for the non-profit Skowhegan Humane Society
The GFWC Semper Fidelis Woman's Club donated $305 each to Canine Companions for Independence and the Somerset Humane Society in Skowhegan.
Also donated to the local shelter were 32 bags of dog and cat food, 118 cans of cat food, 12 bags of dog treats, dog harnesses, collars and toys, four dog beds, cleaning supplies , blankets and towels, according to a press release. by Maureen Provençal, President of the GFWC Semper Fidelis.
Club members purchased, painted and assembled 60 round ornaments, red and green acrylic paints and mini poinsettia trimmings for a 'Paws for a Cause' event on December 4 to create Christmas ornaments with paw prints .
Bigelow Brewing Co. in Skowhegan donated space on the morning of the annual Skowhegan Holiday Walk for this event. The entry fee was $10 per ornament plus a donation of a bag of dog food or canned cat food. The event sold out.
Stations have been set up around the brewery to allow for social distancing, consisting of check-in and donation drop-off areas, and painting paw prints. There were also photo opportunities for pets, with an elf cutout that dogs could put their faces through, as well as a seat in an oversized Adirondack chair.
While several members and their families helped out on the day of the event, others also lent a hand by making and wrapping 120 homemade dog treats for attendees to take home.
" Previous
Bath Area Land Trust to Host Rainbow Smelt Conference