Tru Shrimp gears up for growth with FDA registration for key product – SiouxFalls.Business
August 1, 2022
The biggest source of income for aquaculture start-up Tru Shrimp may not be the shrimp itself.
The Minnesota-based company planning a large-scale facility in Madison has just become what it believes to be the first in the United States to be FDA-registered to sell chitosan for medical purposes.
Chitosan is made by processing the chitin present in the shells of shrimp. It has a variety of applications, but the form produced by Tru Shrimp is made under highly controlled conditions, CEO Michael Ziebell said.
"We grow the shrimp in near-laboratory conditions. We have total control over their environment. Everything in their life is monitored and measured," he said. "And, of course, we do it indoors, so we don't have any pollution in the water."
When shrimp grow in ocean water, they are polluted with heavy metals, he continued.
"We have virtually no heavy metals, so our tissues are absolutely perfect for converting into chitosan," he said.
Tru Shrimp identified chitosan as a source of revenue from its inception, but over the past few months has worked with an FDA-registered manufacturer in South Carolina to process the fabric into USP and GMP compliant chitosan. That means it's produced to pharmaceutical industry specifications to define a medical application, Ziebell said.
"We achieved it, and it's not nothing," he said. "It's the last piece of the revenue puzzle and the most important part of revenue. People think of us as a shrimp company, and that's fine. We can't have shells without shrimp.
Medical-grade chitosan is a natural antibiotic, an antifungal, and "stops bleeding almost instantly," he continued. "And it biodegrades in the body with no ill effects, so it's a remarkable compound."
It is also used in tissue engineering in 3D printing of organ tissues and in nanoparticle technology.
"We've always been excited, but with our FDA registration, we're free to start selling chitosan," Ziebell said.
"Our target markets for our chitosan will be medical devices, pharmaceuticals, prescription dermatology and high-end cosmetics."
The Balaton, Minnesota facility can produce 100 kilograms of chitosan per year, which is enough to take on customers, raise awareness and start trials.
"In the chitosan world, that's a lot," he said. "Many applications only represent fractions of a gram. Chitosan is so valuable that it is sold by the gram or even half a gram.
Tru Shrimp's first customer is a medical device company, he said.
"It's very exciting for us because they came to us when they found out what we were doing," he said. "They found out on a Wednesday and the following Tuesday they were in Balaton."
Chitosan will be one of the top three sources of revenue for Tru Shrimp, which considered an IPO earlier this year before pulling it out, citing market conditions.
The plan is still to move forward with the Port of Madison Bay, which is envisioned as a $95 million facility that can produce 1.6 million pounds of shrimp and 4,700 kilograms of chitosan per year.
Shrimp produced in Balaton are all sold in the Twin Cities, Ziebell said.
"Almost everything we produce goes to Kowalski's supermarkets; these are lovely high-end supermarkets in Minneapolis and St. Paul," he said.
The third revenue stream is a newer one established in the last six months: a high-protein, low-fat pet food ingredient.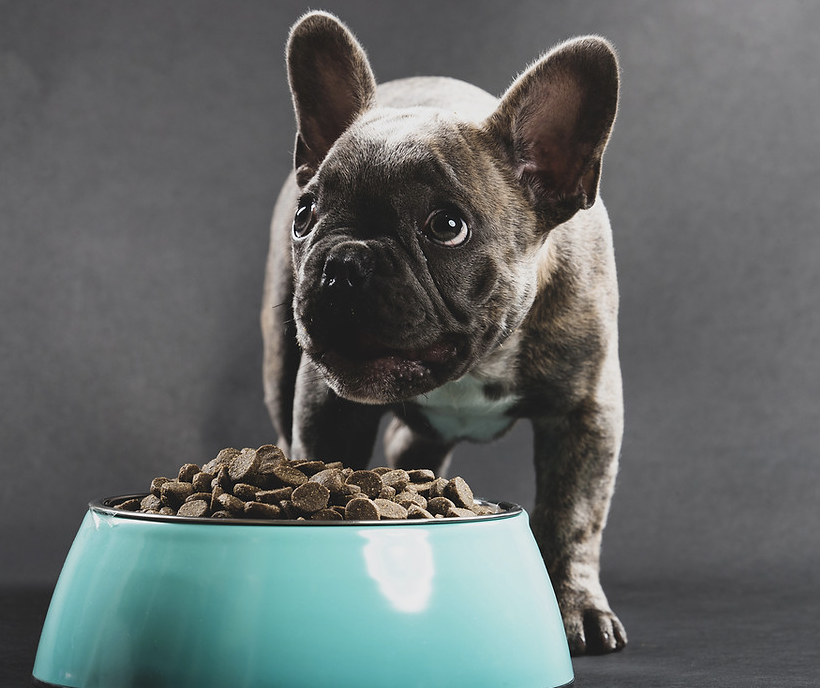 "When we process shrimp…we have some that are too small for the consumer market, and from that collection of pieces we create this wonderful pet food emulsion that the market has really embraced" , Ziebell said. "We have a few clients and a few commitments. By the time we build Madison Bay Harbor, it will be complete.
So when will it be? As time passed and other estimates passed, Ziebell became more reluctant to set a date, but said with chitosan revenue in hand, "we're quite confident we can close funding to build Madison Bay. Harbor, so we're moving as fast as we can.
An IPO "is still on the table, although it seems the least likely of our paths forward," he said. "We were ready to go and got caught in the vortex of the economic downturn, so we had to pull the IPO, and the markets didn't improve."
If funding is secured, the intention is to start construction early next year, he said.
"We have to. Almost everything is sold," he said. a letter of intent. I know the people of South Dakota have been patient with us, but we're coming. It's not easy to build something that's the first of its kind. Sometimes I'm stunned by the weather it took, but we also did everything right.