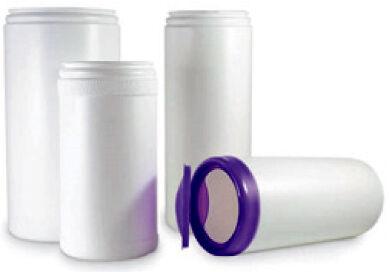 Voting Begins For Coolest Thing Made in Wisconsin Contest | Business
MADISON – Wisconsin Manufacturers & Commerce (WMC) and Johnson Financial Group have officially launched the first ballot for the Coolest Thing Made in Wisconsin. This year, 150 nominees will participate in a popular vote from Wednesday, September 15 to Tuesday, September 21 at 5 p.m.
Wisconsin residents can vote once per day per device at www.madeinwis.com.
WMC and Johnson Financial Group have partnered for this competition since 2016, and Wisconsinites have cast more than 775,000 votes since its inception. Last year alone, over 125,000 votes were cast to determine Wisconsin's coolest thing.
Nominees this year range from pontoon boats, mining equipment and outboard motors to fried chicken fillets, donuts and summer sausage.
Washington County companies that are listed in this year's competition include:
■ Rytec high performance doors, Hartford (Product: Spiral FV) The high-performance Spiral® FV® door is an ultra-fast overhead door with opening speeds of up to 100 inches per second. Its patented technology allows the panel to roll effortlessly in a non-contact metal-to-metal spiral track designed for millions of cycles. Often used in car dealerships, as well as other industries, it has a high tech look with full view slats that are durable and secured.
■ MBW Inc., Slinger (Product: ScreeDemon powered by M18 red lithium battery) MBW's ScreeDemon £ is one of the most innovative and ergonomic wet screeds on the market. MBW is partnering with Milwaukee Tool to develop the first electric version of the ScreeDemon £ Powered by M18 £ REDLITHIUM £ Battery. In addition to being the easiest screed to assemble, today it is the easiest to install wet screed on the market.
■ Comar, West Bend (Product: Wet Wipe Containers) Comar's wet wipe containers are designed for the home cleaning, automotive, personal care, hospital and housekeeping markets.